Don't have time to read? Click play above or subscribe to our podcast on itunes.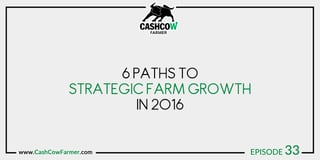 Making money in farming is tough, but not impossible
If you're in farming for the money . . . it's gonna be a tough life for ya.
I've even heard Charlie Munger say that farmers make money maybe 1 in 20 years.
However, the worst markets provide the best opportunities, and there is a lot of money to be made in farming when you're really good at it. As this market gets tougher and tougher, people will be selling good stuff for a good price.
I remember listening to Zig Ziglar in college, and Zig always said that in every market there are people making money and people losing money. It's up to you to decide which one you will be.
Here are six ways you can strategically grow your farm—even during the hard times.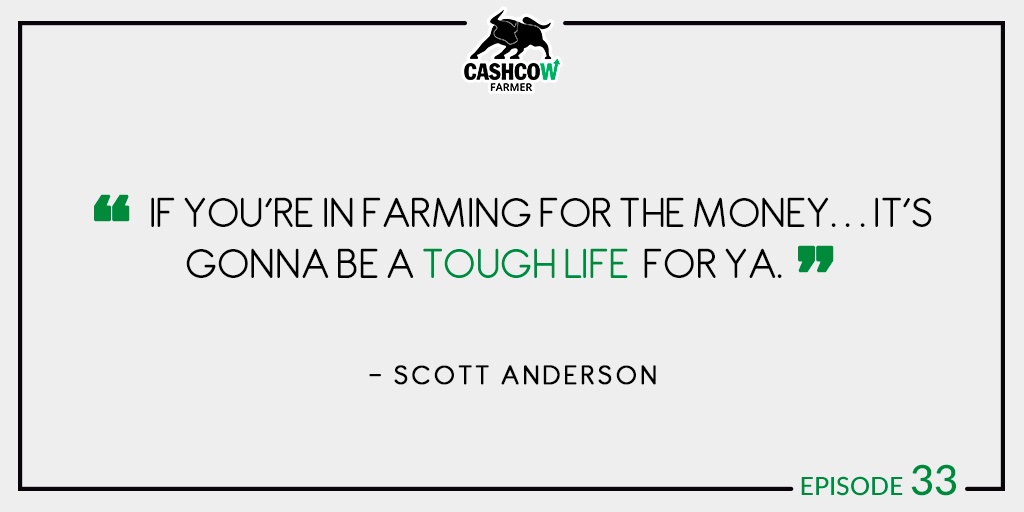 1) Employees
Consider the employment levels on your farm. Does it make more sense to hire locally or to go abroad?
I've got South Africans on my farm this year for the first time, and the farming economy in South Africa is disastrous right now. So they have a lot of interest in coming over to farm here.
On the other hand, a lot of farmers have laid off their full-time guys, so if you want to pick up a good, experienced full-time guy, you could consider the local market. However, that may be difficult, depending on your area.
Co-ops and seed dealers have brought the cost of labor really high, because they've been making tons of money off of the ag boom and really spoiling their employees. I know a guy just out of college selling seed and making $100,000 a year. That's kind of hard to compete with...
There are two lessons here:
1) Don't be afraid to compensate your employees well to attract the right people (if possible)
2) Don't be afraid to shop abroad. Take advantage of the many people who want to come into America.
(Note: To find workers from abroad, we used an agency called USA Farm Labor. I recommend it.)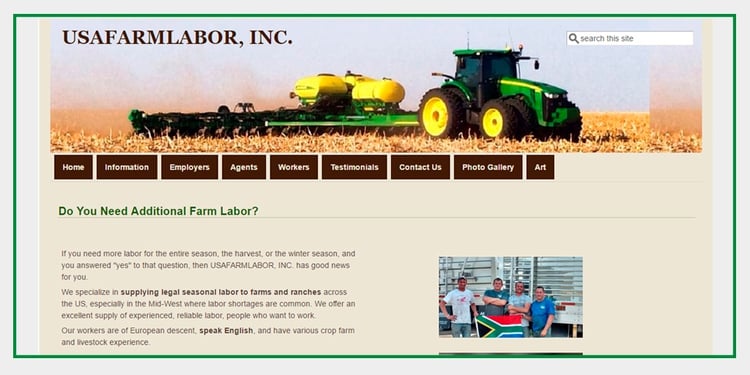 2) Input hedging
Right now, there are opportunities to lock in low inputs for fertilizer and chemicals and fuel. You can buy oil contracts in advance in order to hedge against higher oil prices, for example.
You can also buy natural gas futures to hedge the price of fertilizer coming up. This might be a good time to do that, especially if you can take delivery and have places to store that fertilizer.
3) Fed-up farmers
There are a lot of near-retirement farmers losing their passion fast because of these crazy, volatile grain markets. They love driving the tractors and working the land, but they want no part of the markets.
As such they're looking for partnership, whether it's crop sharing or renting the ground out. They're looking for opportunities to relieve the burden that has become farming.
Farming ain't what it used to be. It's not 'Work hard, make money.' It's 'Market better, manage better, make money.'"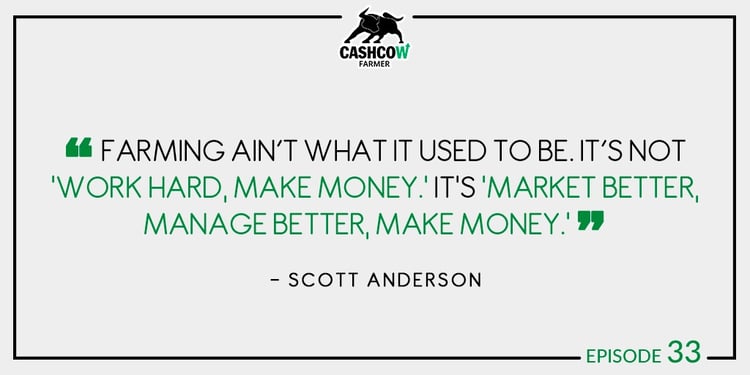 The old-fashioned guys—the "Do-It-Yourselfers"—they just don't have time to do the high-level managing stuff that separates huge profits from barely making money. If you're willing to do that, why not partner up?
4) Equipment acquisition
With low oil and commodity prices, there has been a lot of equipment on the market—and not necessarily just in farming areas.
My birthday's in February, and every year I try to celebrate somewhere warmer than our minus one-thousand degrees here in South Dakota. A few months ago, I spoke to a man in Palm Springs, Florida who has a bunch of Kenworth semi dealerships. He was telling me about all the beautiful Kenworth trucks on sale from auctions in Texas, sold by companies going bankrupt. He said if I need to buy a semi, now is the time.
I'm not sure how much opportunity is left in that exact situation, but when commodity prices are low and you need machinery, keep your ear to the ground. You never know what you'll hear.
5) Partnerships
Crop sharing has actually been a very economic way to farm over the past several years, and will be in the future.
It's really good for us young guys out there, too, since you don't have to have a giant line of credit. If you're renting, you not only have to carry 100% of the input costs, you also have to pay pretty sizable land costs. The amount of money you need to borrow if you're renting is double what you need to borrow if you're crop sharing.
In my crop sharing I follow standard ⅓, ⅔ economics. Your partner pays ⅓ of the fertilizer, chemical, crop insurance, and they get ⅓ of the crop. At the end of the year, you only get ⅔ of the crop, but remember you don't have to pay any rent (which is a huge, risky amount of money).
I would look at converting some cash rents to either flex leases or crop shares. They're beautiful.
6) Land buying
Interest rates are still low, and the FSA has some good programs you can lean on to pick up land. Be patient waiting on land price to collapse.
My guess is that by the end of the year, one of two things will happen:
1) If the commodity markets continue to rally, some of the people that have been waiting to sell land will sell before everybody freaks out.
2) If commodity prices go back down to that $4 for corn or less, a lot of people will go broke. There will be land on the market at the end of the year.
Savvy marketing will always keep the "dry powder" handy so you can act on opportunities when they present themselves and nobody else is ready.
Conclusion
Above all, keep your grain marketing strategy in-tune. There's only so much you can do to minimize your costs. Grain marketing is where it's at.
I highly suggest you work with an advisor. We offer a free grain marketing strategy session, so you can see if we work as advisors. If not, we have lots of others we can suggest to you as well.
To get more help on making it through tough times, check this out.
Give us a call, or check out the free trial. We'll be in touch!