Don't have time to read? Click play above or subscribe to our podcast on itunes.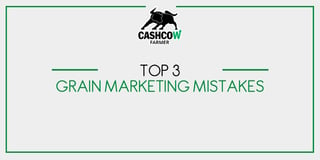 How to not get slaughtered when making grain sales
The hardest part of farming, by far, is navigating the grain markets and making grain sales.
The grain markets have recently rallied, but many farmers have executed textbook mistakes in grain marketing that will not allow them to benefit.
At the end of the day, "Bulls make money, bears make money but pigs get slaughtered," as the old saying on Wall Street goes. Choose a side—don't be a pig.
If you don't, you'll be making one of these three grain marketing mistakes.
1) Selling at the beginning of a rally
Recently, the markets floated down to four or five-year lows after harvest. But then we had a spike, followed by sideways trading, then a massive spike. Most farmers sold days before the massive spike, and it's a shame. Their advisors recommended that they sell the lion's share of their grain be sold.
Sometimes it pays to be sitting on your hands, or as Warren Buffett calls it, "thumb sucking."
One strategy you could use is buying out of the money options. Let's say you're selling $4 corn and you buy a $5 option that only becomes valuable when corn's at $5. You're only $1 away, so that option is cheap.
As corn rallies to $5-$5.50, you're going to capture a lot of that upside. You might risk three, four, or five cents on that option, but you'll have the opportunity to collect 40 or 50 cents on the grain if it goes to around $5.50.
It's worth risking a nickel to capture that kind of upside.
2) Watching the opportunity come and go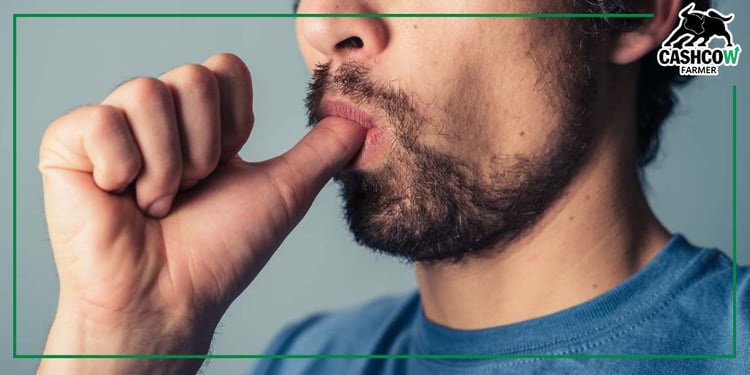 A lot of times, farmers will make the mistake that we just talked about, and then the next time they'll make the exact opposite mistake. They'll do the thumb sucking throughout the whole up-and-down of the cycle. They'll watch it go up and top out, watch it come back down, and only once it's down at the bottom again will they sell.
Not working with an advisor is a huge reason this happens. Usually, farmers work with a general advisor, even if it's just someone at the co-op that they talk to. But when it comes to advisory, if you're not paying them, don't take their advice.
This is especially true of other farmers' advice: farmers are almost contrarian indicators of what the market will do. If your neighbor thinks that the market's going to zero, it's probably going to new highs.
Sure, sometimes it ain't so. But the reality is that with the amount of time farmers spend on their operations, we sometimes just don't have time to read up and become experts on this stuff. You're better off getting an advisor and actually taking his advice.
Whether or not you should sit on your hands depends on the season. If you're not even done planting, and you've had a big rally, you've still got a lot of risk to get through. The growing season hasn't even started.
I would not be aggressive. At that point in the real-life example in point #1, we were only 10-20% sold at our farm, because there was a lot of year to get through. If you're at the harvest, it may be a different story.
3) Not selling enough at the market peak
Last year the market peaked in July, and lots of farmers sold just a little bit: 8-20%. That was a mistake, but I get it—it's tough to figure out if we're peaking or not. That's why it's so important to have an advisor—or even multiple advisors.
Imagine how good you'd be on your accounting if you had two accountants doing the same thing. They would know they can't screw up since someone else will be doing the same work. Hiring grain marketing advisors is an investment, especially for the really good ones, but it's always a good decision to get advice.
Marketing is too important to not invest in.
How to not get slaughtered
How do you keep yourself from winding up on a Denny's breakfast platter?
Develop a grain marketing strategy: it will allow you to consistently be in the top 20% of the market. My advice is not to go for the top of the market with your whole crop, but to make incremental sales. You've got to have a strategy to land in the top 20%.
Keep an eye on the markets. It's tough to do, so think about hiring an advisor.
Have I mentioned that you should hire an advisor? Oh, I have? My apologies.
Seriously, though, if you don't have time to follow the grain markets every day, please hire an advisor, whether it's us or another person. We do group consulting, one-on-ones, we send out targets, and so forth. It's a tremendous boon to your already-busy operation.
Get help, not slaughtered.
This post was based on an episode of The Cash Cow Farmer Podcast. If you like listening as much as reading, you can check out this episode and lots of others like it by
subscribing to the show on iTunes.
I