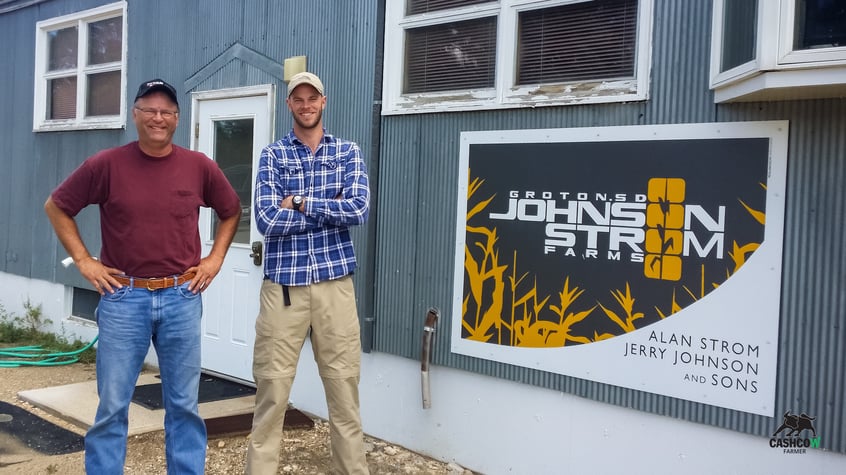 Alan Strom, left, and his son Nick, started using Cash Cow Farmer in the 2015 season and say reviewing budgets and inputs on their fields is crucial to determining the health of their operation in Brown County, S.D.
Scott Anderson brought a Wall Street education back to the farm and used his experience with corporate finance and money management to create the Cash Cow Farmer program designed for simplicity and utility. Cash Cow Farmer is a user-friendly financial program that calculates field by field production costs and manages inventory and grain marketing strategies.
During college, Anderson heard Warren Buffett and Bill Gates speak at the University of Nebraska-Lincoln. He didn't identify with the world of Gates, but was inspired by Buffett's common sense approach to business. "If a guy like Buffett, who came from Omaha, could make it on Wall Street, maybe I had a chance."
Leaving his family farm behind in Andover, S.D., Anderson seized opportunity and spent two years in corporate finance on Wall Street after college. There were other traders from small towns, but Anderson was the only farm boy on Wall Street. He soaked in the marketing knowledge, and following his father's retirement, returned to his family's 7,500-acre corn and soybean operation. "When I came back to the farm, my goal was to get the financial side of the farm under control. If you're an executive making decisions, then you must know the ins and outs of your operation," Anderson says.
He brought home the nascent pieces of a spreadsheet accounting for everything in a farming operation. Every row was a separated field and included all economic factors: overhead, labor, insurance, repairs, purchases, tillage passes, inputs from seed to chemicals, and much more. At a startup weekend event for technology entrepreneurs, he didn't think anyone would care about financial software by a farmer from a town of 99 people. He was wrong and Cash Cow Farmer was born.
Cash Cow calculates the costs to produce a bushel of grain by field, and allows a grower to manage each field as a separate business. The results are streamlined toward the bare truth – which fields are making profit, which are mired in loss -- and why.
Growers punch in what they pay for inputs and get access 24-7 via smartphone, tablet, or computer. According to Anderson, tight margins have gained Cash Cow attention for one primary reason: Growers want landlords to see raw numbers to bolster rent negotiations. Backed by hard data, they want to show landlords past rental rates aren't necessarily affordable. "Rent can really get a farmer, especially if he's paying $300 per acre and losing $50 to $200 per acre," Anderson says. "He can put his economics into the Cash Cow program and show the landlord that 'First, this is what I'm making on land I own. Second, this is what I'm losing on land that I rent.' Rent negotiations have been a significant reason for some producers to use Cash Cow."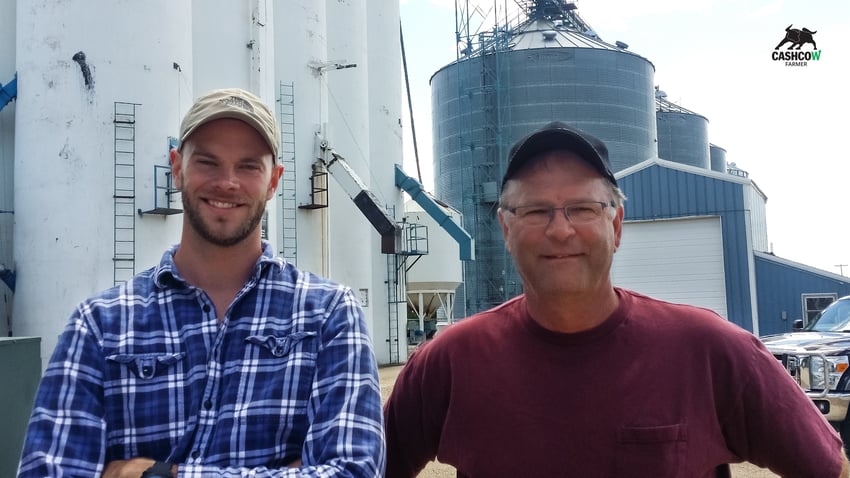 Alan and Nick Strom grow corn and soybeans in Brown County, S.D., and rely on Cash Cow to track inputs for individual fields. "We're making better decisions and gaining extra profit with accurate numbers as a guide," Nick says. "Reviewing budgets and inputs on all of our fields is crucial to knowing the strengths and weakness of our entire operation. We're using the spreadsheet to change how we apply fertilizer to specific fields to get the maximum out of them."
Anderson has tremendous confidence in his program and offers a 30-day free trial. Cash Cow launched in December 2014 and is available at two purchase levels. Basic costs $750 per year and includes 25 fields; Pro Plus costs $1,500 per year and includes an unlimited number of fields. Crops currently available for the program include corn, cotton, rice, canola, edible beans, flax seed, lentils, oats, peanuts, peas, potatoes, sorghum, sugar beets, confectionary sunflowers, oil sunflowers, winter wheat, spring wheat and soybeans.
"When I help a farmer get started, they often show me a bunch of papers with scribbled notes. Any look backwards requires digging through paperwork." With Cash Cow, the risk of reliance on a pile of papers is over, according to Anderson. "Once you've used Cash Coweven one time, you can show someone else how to use it," he says. "It's made by a farmer for farmers."
See the original article by Chris Bennett here