---
Put and Call Option Strategies
Today's post will be a video blog showing how to use and valuate put and call options strategies for grain hedging (watch it in HD to easily read all the data):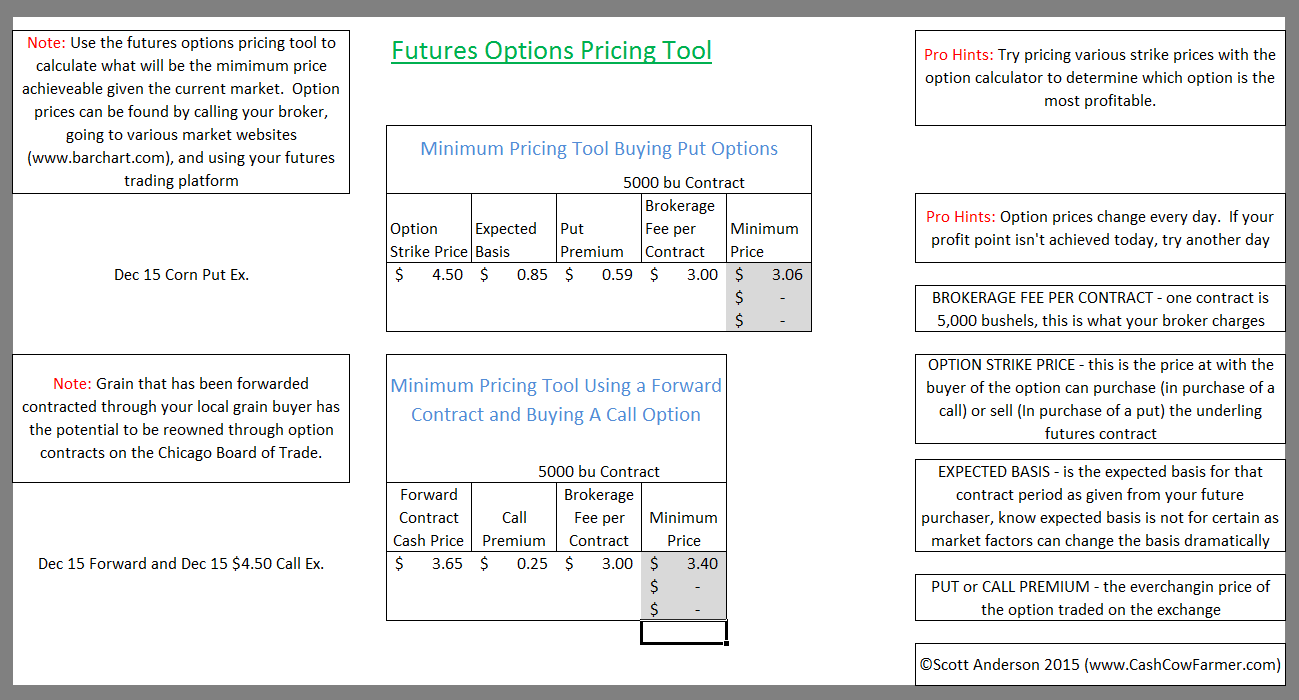 Show Notes:
Put and call options can be very useful tools when hedging against rapid price moves in the market. See my earlier paper "Using Futures Options in Grain Marketing" for a review on how these tools work and are priced. Feel free to post questions about futures options and grain marketing in the comments below. I'd love to hear feedback and other strategies or potential topics to talk about.
Thanks for watching and good luck in the grain markets!
Scott
Some other useful reads are: